Meet Our Team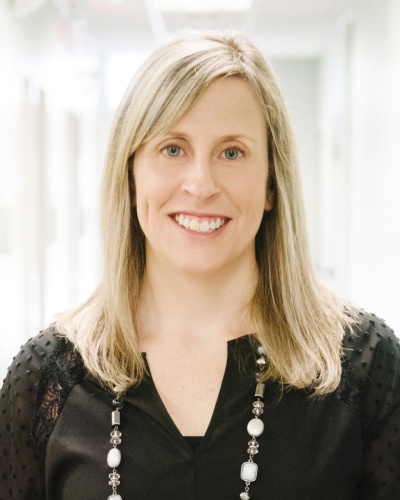 Anita Bishop
Anita joined CCFD in 2010 and has been in dentistry since 1994. She is from Virginia but has lived in North Carolina since 1993.
When she is away from the office, Anita loves spending time with her daughter, husband, family, and friends. She also has 2 dogs and enjoys the beach, running, and biking.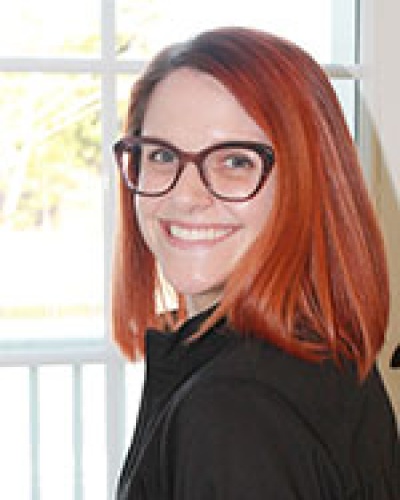 April D'Agostino
April joined CCFD in March 2013. April attended Appalachian State University and majored in English. She is originally from Statesville, NC and currently resides in Southport, NC. In her free time, she enjoys gardening, yoga, hand embroidery and spending time with her nieces, nephews, husband and cat.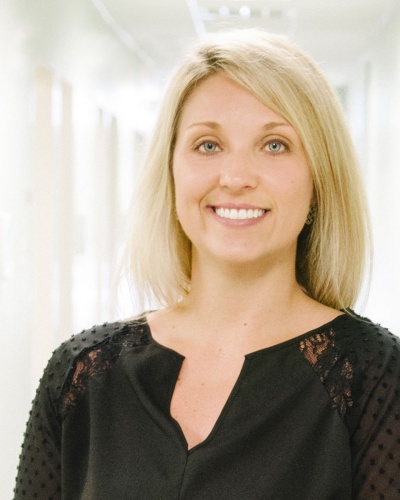 Ashley Pate
Ashley joined CCFD in January 2015. Growing up a military child, she claims Columbus, Ohio as home; although, she has lived in various states along the East Coast due to her husband's career in the Coast Guard. Ashley graduated from Wilmington College of Ohio and Old Dominion University in VA with degrees in Business and Business Education. When she is not in the office, Ashley loves spending time with her husband, family, friends, and her dog Murphy. She also enjoys planning/coordinating weddings, participating in archery tournaments, working out, and going to the beach.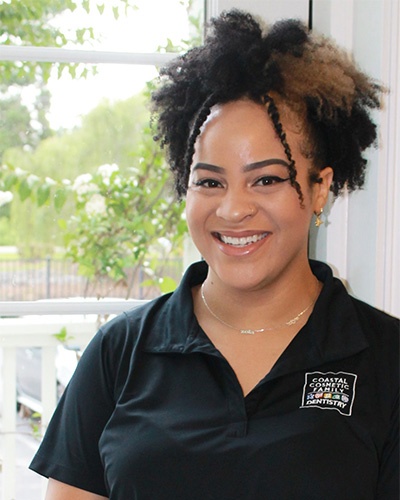 Asia Bryant
Asia joined CCFD in 2022. She has several years of experience in medical billing and insurance which is a great asset to our insurance team. Asia is from Supply, NC but she grew up in Bellevue Nebraska where she attended community college to pursue her interest in psychology. She is happy to be back in her home town of Supply. Asia loves to dance and watch scary movies. She is a mom of two daughters and enjoys traveling when she has the opportunity.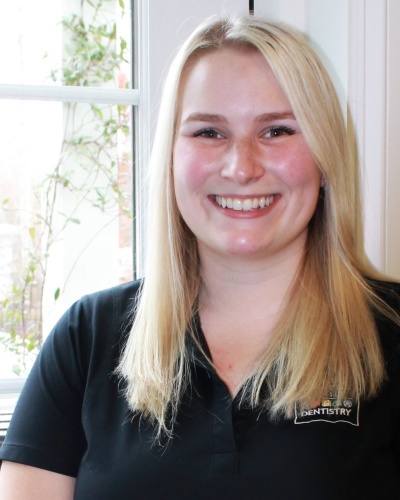 Cierra Greene
Cierra Greene has been with CCFD since August 2020. Cierra attended NHII Concords Community College where she received her Dental Assisting Certificate and has been in her field since July 2019. Cierra is originally from New Hampshire but moved to North Myrtle Beach August 2020. She enjoys playing volleyball and riding her Harley.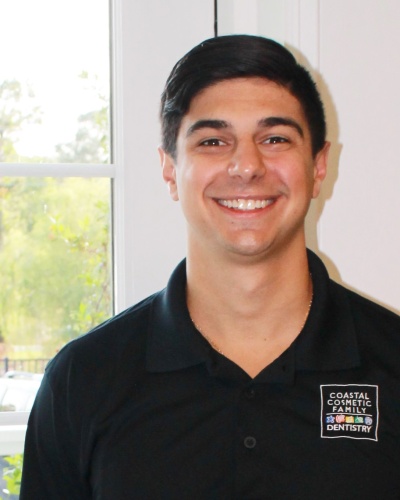 Christopher Forsberg
Christopher Forsberg joined CCFD in December of 2020. He attended Northern Michigan University and has been in the dental field for 2 years. Christopher is originally from Marquette, MI but relocated to Wilmington, NC in 2019. In his free time, Christopher enjoys spending time outside, exercising, cooking, watching Packers games, and hanging with his two cats Atlas and Zeus.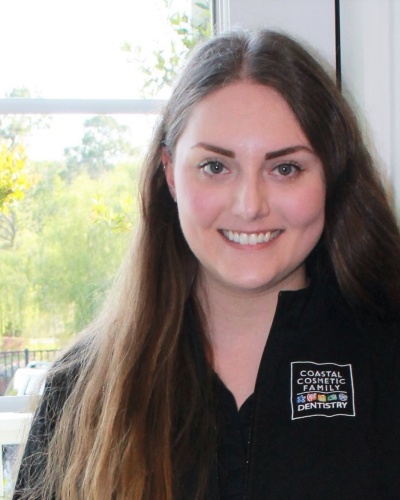 Faith Antonek
Faith joined CCFD in March 2021. She is a graduate of Elon University with a degree in Psychology. She is originally from New Jersey and has been a resident of Carolina Beach, NC since 2016. Outside the office she enjoys spending time with her family, two cats, playing guitar and enjoying the camping and fishing lifestyle of coastal Carolina.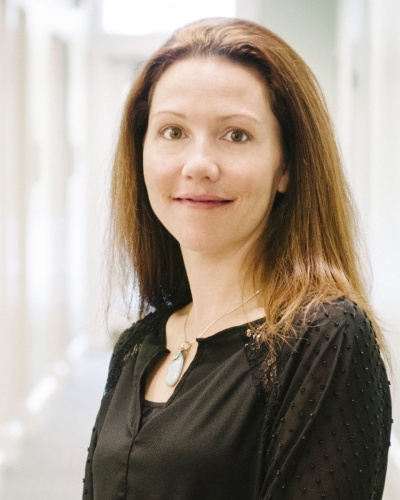 Heather Baumann
Heather joined CCFD in 2011 and has worked in the field for 15 years. Originally from Cincinnati, OH, Heather moved to Southport in 2010. She enjoys spending time with her family and going to the beach. She also likes to scrapbook and play volleyball. Heather also loves animals- she has 2 dogs, 1 cat, a red bearded dragon and two fish tanks.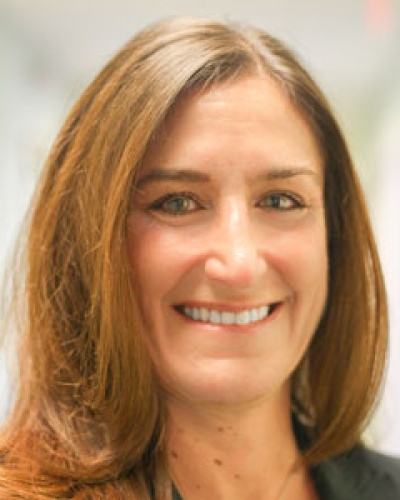 Jackie Pappas
Jackie joined CCFD in 2016. She lends her 20 years experience in magazine & newspaper publishing to marketing, communication and community events for CCFD. She is originally from New York City. She moved to Wilmington, NC from Asbury Park, NJ in 2016 to be near her family. Jackie enjoys cooking, entertaining and spending time with her niece and nephew and friends at the beach.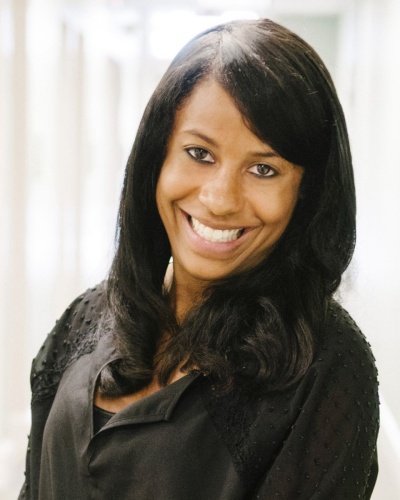 Jasmine Smith
Jasmine joined CCFD in September 2013. She was born and raised in Charlotte, NC and moved to Southport in 2013 with her husband. Jasmine attended Appalachian State University and received a Bachelors in Health Promotions. She enjoys going shopping, going to the beach with friends and spending time with her son and family.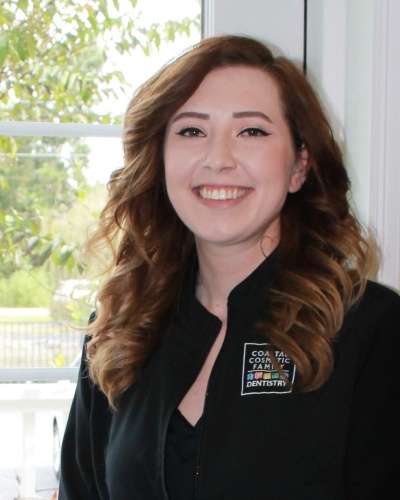 Madison Nasiatka
Madison joined CCFD in 2022. She is a graduate of UNCW with bachelors degrees in psychology and criminology. She attends Southern New Hampshire University pursuing her Masters of Science in Forensic Psychology. Madison is from Greensboro, NC and she lives in Bolivia. When she has free time she enjoys playing with her dogs and visiting the beach.
Maggie Hickman
Maggie joined CCFD in 2012. She attended Brunswick Community College and is from Bolivia, NC. She has lived in Southport since 2001. She loves to ride four-wheelers, gardening and going to the beach.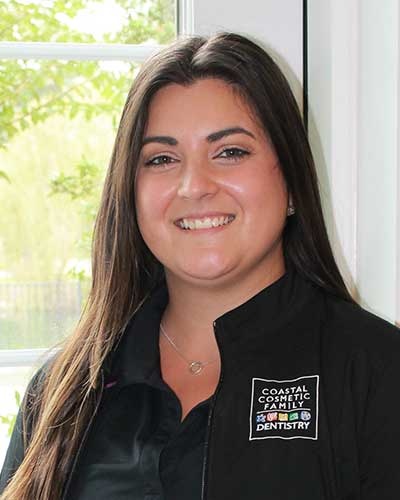 Nicole Culver
Nicole joined CCFD in June 2021 after a long year career in the spa industry. Nicole studied sport and exercise psychology at West Virginia University. Nicole is from Frederick, MD and lives in Wilmington, NC. She loves the beach, a great boat day, travelling and discovering the local craft brewery scene, but she is just as happy spending time with her dog Diesel.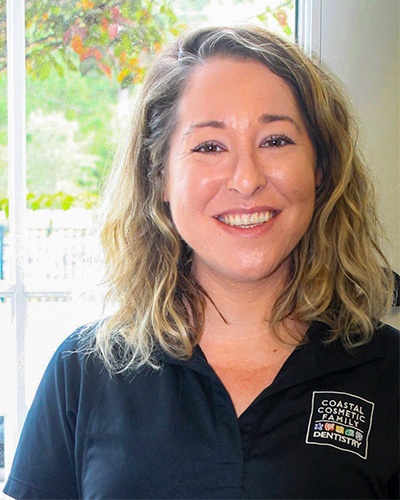 Nikki Forbes
Nikki has been with CCFD since April 2019 and brings over a decade of experience in Office Administration. She is from St. Croix in the U.S. Virgin Islands and a graduate of New Jersey's Rider University where she earned her BA in English. Nikki currently resides in Leland and has been living in the Wilmington area for almost 10 years. Outside of work, she enjoys being out in the sunshine, gardening, her pets (and everyone else's), and spending time with her boyfriend and sister.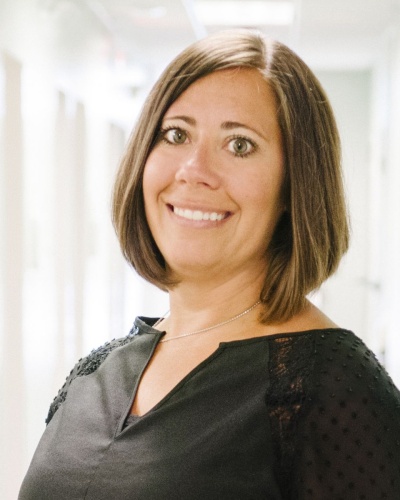 Reneè Dixon
Renee joined CCFD in February 2012 and has been in the field since 1995. She is from New Jersey and attended Lynchburg College. She enjoys spending time with her family, going to the beach and fishing. Her favorite holiday is the 4th of July.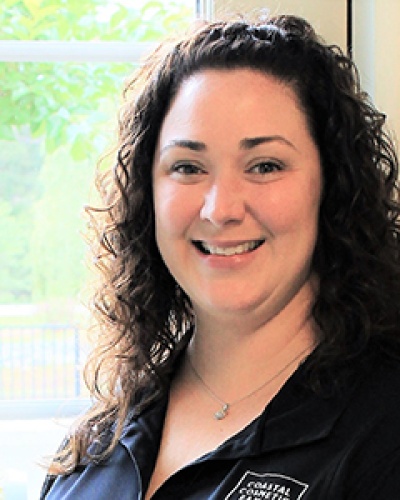 Ruby Maggiola
Ruby Maggiola has been with CCFD since June 2017. Ruby has been in the medical field for about 15 years. She is originally from Cortlandt Manor, New York, but now lives in Southport. Ruby enjoys spending time with her husband and son, going to the pool, boating, fishing and stamping.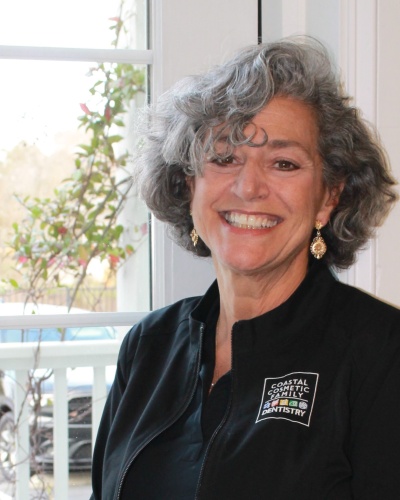 Lisa Edgerton
Lisa joined the CCFD team in 2022. You may recognize her from her former Southport business Baked with Love, a local bake shop that made people smile for years! Lisa grew up in New Jersey. She moved to Southport in 2003 to care for her family. Lisa has a B.S.in Political Science & History from Delaware University. As you might imagine, she loves baking and cooking! When she's not in the office or the kitchen, she enjoys spending time with her husband and bonus son. Lisa is also a proud mom to three cats and a bearded dragon.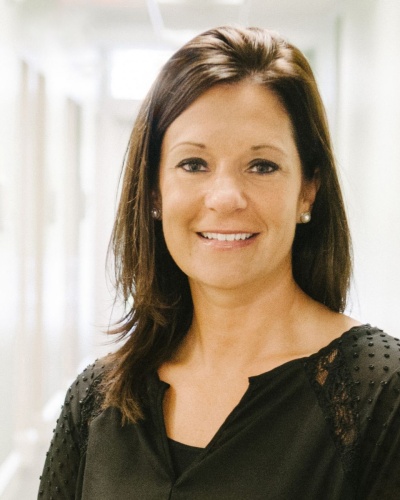 Stacey Bipes
Stacey joined CCFD in 2012 and has been in the field since 2004. She is originally from Minnesota, but moved here in 2012. Stacey enjoys spending time with her husband, Nathan and two children, Gavin and Sloann. When time allows, they love spending time at the beach and on the water.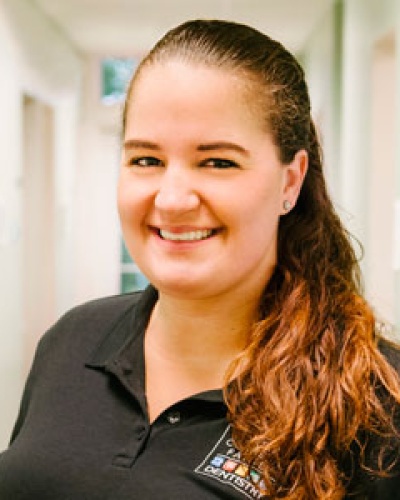 Staci Washington
Staci joined the CCFD team in March of 2016. She has been in the dental field since 2011. Staci is from Matthews, NC, but currently lives in the Wilmington area. While in Wilmington, NC, Staci attended Cape Fear Community College and completed their Dental Assisting program.
Staci enjoys hanging out with her husband, stepdaughter and family outside of work. She also enjoys going to the beach. She is an animal lover–dogs steal her heart!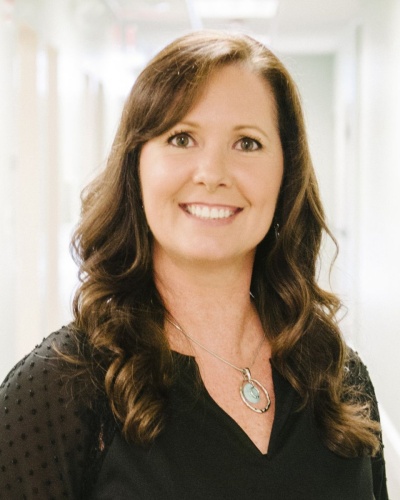 Teresa Pearson
Teresa joined CCFD in March 2009. She is from Wilmington, NC, but has lived in Southport since 1985. She attended South Brunswick High School. Teresa has 2 beautiful daughters who she adores, Haley and Danielle. She enjoys spending time with friends and family, watching movies and having cookouts.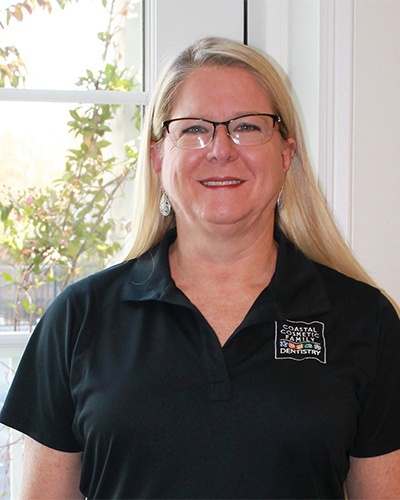 Karen Hall
Karen joined CCFD in 2022. She is a NC State University graduate with a Bachelor's degree in business. Prior to joining CCFD she was practice manager for 33 years for a Chiropractic practice. Karen moved from Raleigh to Bolivia and she enjoys playing golf with her husband and enjoying the beach with her daughters. Living at the beach has allowed her to volunteer with the sea turtle program and she loves it!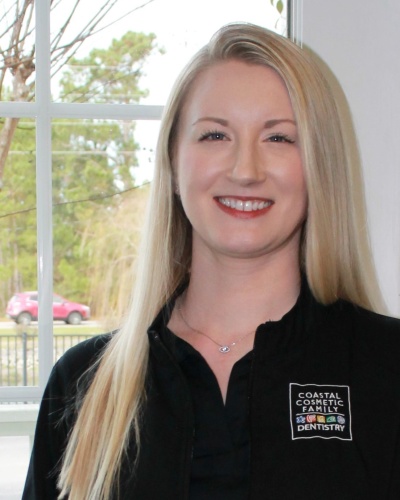 Meredith Holden
Meredith joined Coastal Cosmetic Family Dentistry in 2022. She attended Queens University of Charlotte and is a licensed esthetician from the Aveda Institute of Charlotte. Prior to moving to the coast and joining CCFD Meredith held several administration positions at a local dental practice. Meredith is from Lynchburg, VA and she lives in Bolivia. Outside of the office Meredith, husband Seth, and chihuahua Petey enjoy spending time with family and friends. She loves live music and travelling as well as spending time at home gardening.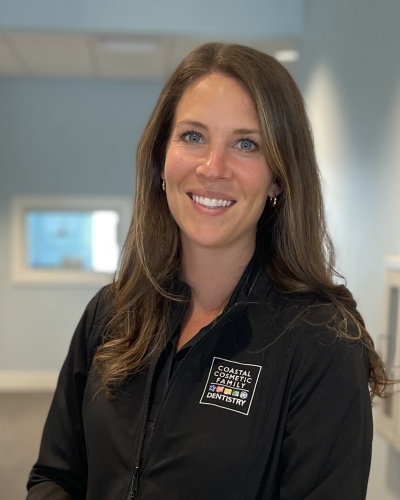 Meg Stotler
Meg joined CCFD in 2023 as Human Resources Manager. She has over 10 years of experience in the industry. She holds a Bachelor's in Human Resource Management from the University of Mount Union and a Masters in Organizational Leadership (MAOL) from Malone University. She is from Orrville, OH and she lived in Louisville, OH for 10 years before moving to Leland in 2023 to join her family. Meg loves the relaxing coastal lifestyle. She enjoys driving on the beach with her husband, son and dog Mowgli, exploring new cuisines and spending time with her extended family.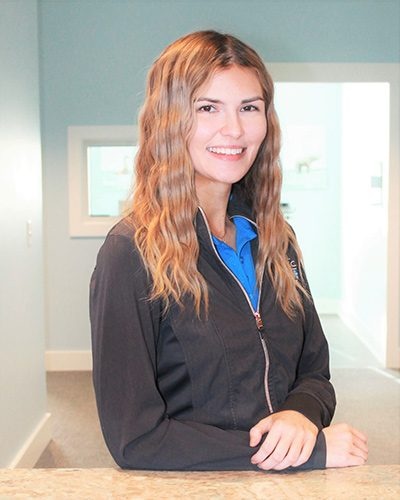 Sierra Smith
Sierra joined CCFD in 2023. She has experience in Healthcare Administration and has attended Southern New Hampshire University and Cape Fear Community College. Sierra is from Nashua, New Hampshire. She moved south to Leland to enjoy the warm summer coastal lifestyle. When she has time off from work, she pursues her interest and knowledge in health and fitness and enjoys walking her dogs and watching movies.