GIVING BACK TO THE COMMUNITY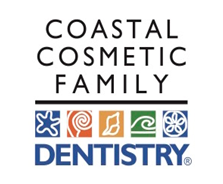 DENTIST
As Southeastern North Carolina has made our county one of the fastest-growing in the country, our practice is growing exponentially as well! We are seeking an enthusiastic, compassionate full-time dentist to join the team at Coastal Cosmetic Family Dentistry. We provide comprehensive dental services including dental implants, CEREC® dentistry, root canals, and oral surgery in a positive work environment using the latest technology.
Our partner-owners are actively involved in day-to-day operations and patient care. If you are looking for a team with personal and professional integrity that feels like family and performs at a high level, look no further. You can focus solely on dentistry! Our team will handle all of the administrative work. We also have effective marketing tools and community outreach for a new patient generation. A relocation assistance package is available!
Fill out our online form or send us an email with your resume and CV to careers@ccfdmail.com. Please include "DENTIST" in the subject line.