Meet Our Team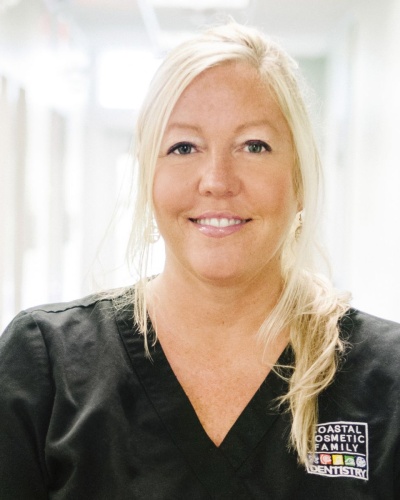 Amy Jacobs
Amy has been with CCFD for over 6 years. She has been in the dental field since 1995. Amy is from Marietta, OH, but has lived in Leland since 1989. She attended Cape Fear Community College in Wilmington, NC. She enjoys decorating and hanging out with her lab "Diesel." She also loves animals.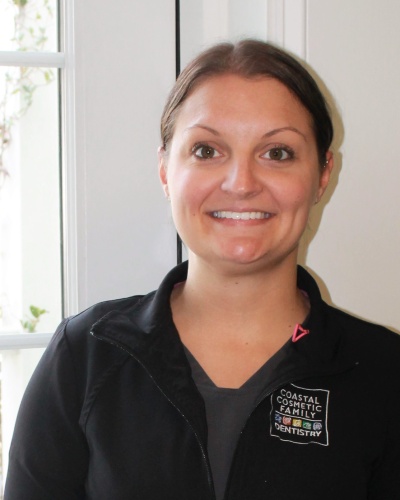 Erin Ingle
Erin is a member of our Hygiene department, joining our team in January 2019. She has worked in the dental field for over three years and went to school at Hagerstown Community College where she graduated in 2016. Erin is originally from Smithsburg, Maryland and currently lives in Leland, NC. She loves being a dental hygienist, but in her free time, she enjoys cuddling and playing with her three dogs, exploring the area, spending time with her husband, working out at the gym, hanging with friends, and finally… going to the beach!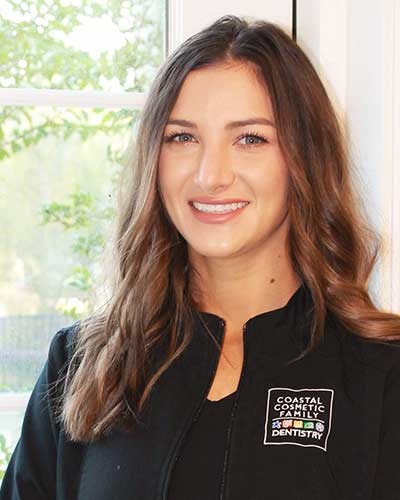 Haylee Shelton
Haylee joined CCFD in July of 2021. She is a graduate of Asheville-Buncombe Tech Community College. Haylee moved from Asheville to Leland to enjoy the coastal lifestyle of North Carolina. She loves spending time with her dog Benny and watching the Boston Red Sox. She loves the beach, exercise, and hiking.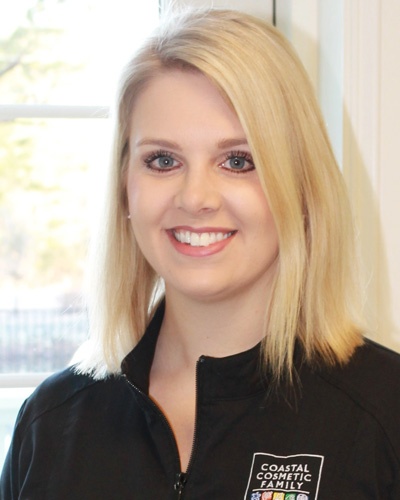 Jordan Kasal
Jordan joined CCFD in July 2017. She is from Fayetteville and attended Fayetteville Technical Community College. She moved to Southport in July 2017. Jordan's hobbies include spending time with her sons Cade and Colt, decorating, and hanging out on the beach with her extended family.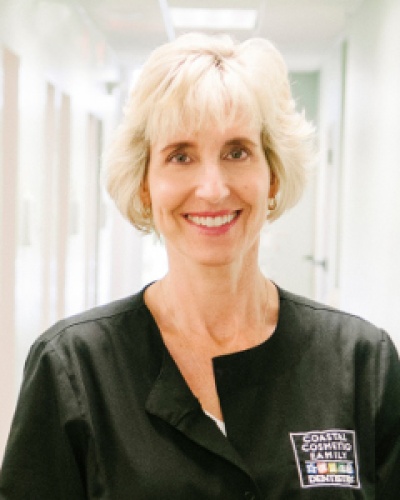 Kelly
Kelly joined CCFD in 2012 and has been in the dental field since 1988. She is from Ohio and attended Owens College in Perrysburg, OH. Kelly has lived in the area since 1989 and enjoys pilates, playing the piano and biking.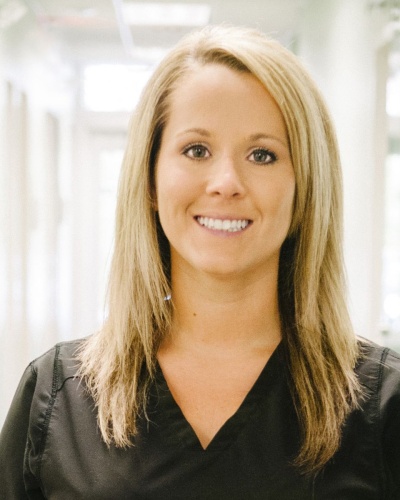 Nichole Wilkins
Nichole joined CCFD in June 2015 and has been in the dental field since 2011. She is from Winnabow, NC and attended Cape Fear Community College. Nichole enjoys going to the beach and spending time with family.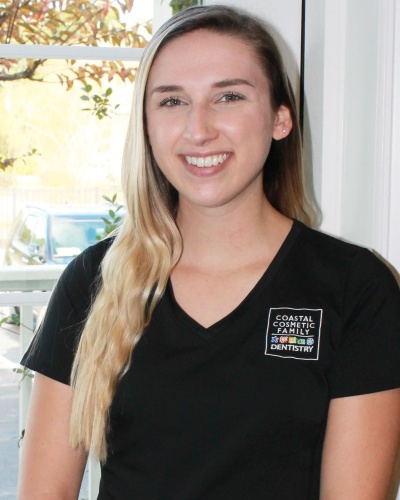 Olivia Gainey
Olivia Gainey has been with CCFD since June 2020. Olivia attended Cape Fear Community College where she achieved her Hygiene Degree. Olivia is originally from Wilmington where she still resides. Olivia was recently engaged back in October of 2019 and enjoys hanging out with her family and friends, kayaking, and going to the beach, but most of all enjoys her job and giving her patients a reason to smile.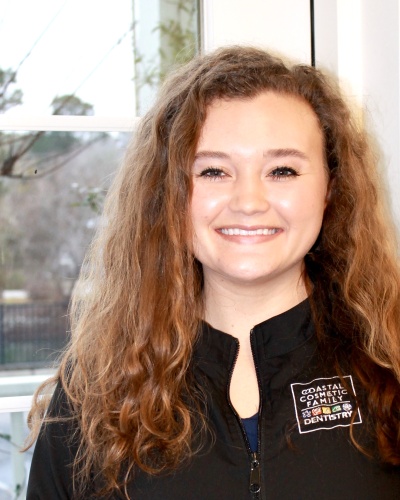 Samantha McDonald
Samantha McDonald has been with CCFD since August 2020. She is a recent graduate from AB-Tech where she received her Dental Hygiene Degree. Samantha is originally from Asheville, NC but has recently moved to Leland. She enjoys anything outdoors, hiking, disc golf, paddle boarding, and exploring new restaurants!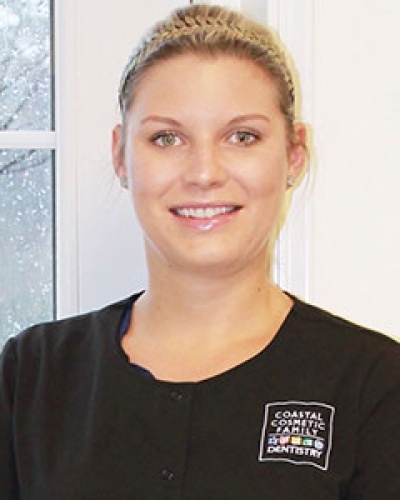 Stevey Cline
Stevey joined the Coastal Cosmetic Family Dentistry team in May 2018, and received her education at UNC Chapel Hill. She comes to us with previous experience in office administration, sterilization, and assisting. Stevey is originally from Wilmington, NC, and just moved back to the area after six years in Chapel Hill. When she's not in the office helping patients, she enjoys food and coffee, boating, paddle boarding, and yoga. Morgan Anderson
Morgan joined CCFD in 2022. She earned a Bachelor's degree in Oral Health Sciences from UNC at Chapel Hill. She has a local anesthesia certification. Morgan has lived in Southport her whole life and her mom is a lifelong resident as well. When she is not at work, Morgan enjoys walks with her puppy Doc in downtown Southport. She is an avid reader and loves visiting the mountains to hike.