Technology
Better technology means better results
At Coastal Cosmetic Family Dentistry®, we are just as invested in your health as you are. Our mission is to provide quality oral healthcare in an environment that is relaxed and comfortable. In that mission, we've invested in the most advanced dental technology available to bring our patients the best treatments available, because better technology means better results:
Less invasive procedures
Quicker recovery time
Less time spent in the dental chair
More natural looking restorations
Better treatment of disease and decay
Healthier smiles for healthier bodies
3D Imaging
In the past, restorative procedures required goopy, messy impressions that were no fun for anybody. Today, we use 3D imaging technology to take digital impressions without the mess. Digital impressions are cleaner, more convenient, and more accurate than traditional impressions, and can then be converted and fabricated into a restoration on-site.
Air Abrasion
Air abrasion is a new way for your dentist to remove decay and perform other procedures without the use of a drill. Air abrasion uses a fine stream of particles like a sandblaster to remove decay in a way that is more conservative in nature, and causes much less anxiety for patients than a drill.
Digital X-rays
Digital x-rays have revolutionized dentistry and the rest of the healthcare community. Digital x-rays are safer as they use less radiation than traditional x-rays, and more convenient as they can be taken in a matter of moments, and viewed right from the dental chair alongside your dentist so you can be more involved in your oral health and treatment planning.
Cone Beam 3D Scanner
We are proud to utilize one of the most technologically advanced x-ray imaging systems in dentistry, and are the first practice in the area to invest in this technology. Our Sirona® 3D Cone Beam CT scanner takes a 15 second scan and turns it into a 3D, 360 degree, computer generated model of the patient's dental anatomy. This allows for better diagnosis and treatment planning, especially for the placement of dental implants, bone grafting, wisdom teeth extraction, and root canals.
Intra Oral Camera
In the past, the only way for us to get an up close and personal look at the inner surfaces of your mouth was through the magic of sight with the help of tiny dental mirrors. Today, with the help of an intra oral camera, we can gain a much more in-depth insight into the health of your mouth with high resolution images from a tiny camera that can capture every nook and cranny.
Laser Cavity Detection
Similar to the intra oral camera, the only way for us to detect decay in the past was through sight. Today, with Diagnodent® laser cavity detection, we use a low level laser light to illuminate areas of decay before they might become visible to the naked eye. This allows us to detect and treat decay sooner, before it progresses.
CEREC Milling Machine
Our CEREC milling machine is one of our and our patients' favorite pieces of technology in our office. CEREC technology allows us to provide same day dentistry and restorations to help get our patients in and out with a smile in a single visit. No more return appointments and temporary restorations. With CEREC we can create and place restorations like fillings, inlays, onlays, crowns, and veneers in a single appointment.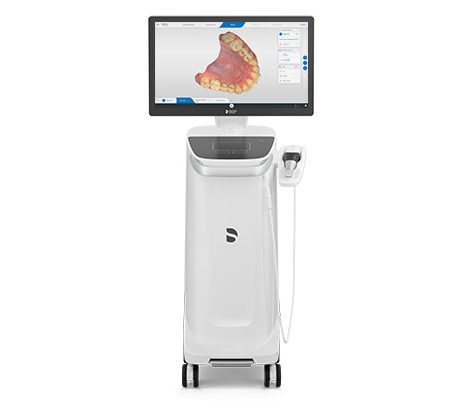 Oral Cancer Screening
Oral cancer screenings are one of the most important services we provide for our patients. Our Oral ID® screening device uses fluorescent light to illuminate abnormalities on the soft tissues inside the mouth, to help us detect oral cancer sooner for a better chance of treatment and recovery.
Dental Loupes
Dental loupes are the "super cool" high tech glasses that you may have seen your dentist wear before. These special glasses help magnify the dentists view of your teeth for better diagnosis and optimal treatment with the best possible outcomes. They provide 2.5-5x magnification so you can feel confident that no problem goes unseen.