Community Involvement
We strive to be a world-class health partner who impacts our community, patients, and team to inspire compassion and generosity in ourselves and others through the endless pursuit of excellence and always exceeding the standard of care. We believe everyone deserves a happy, healthy smile.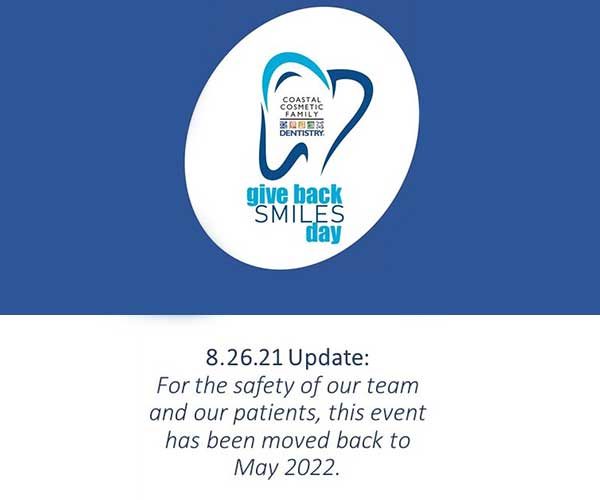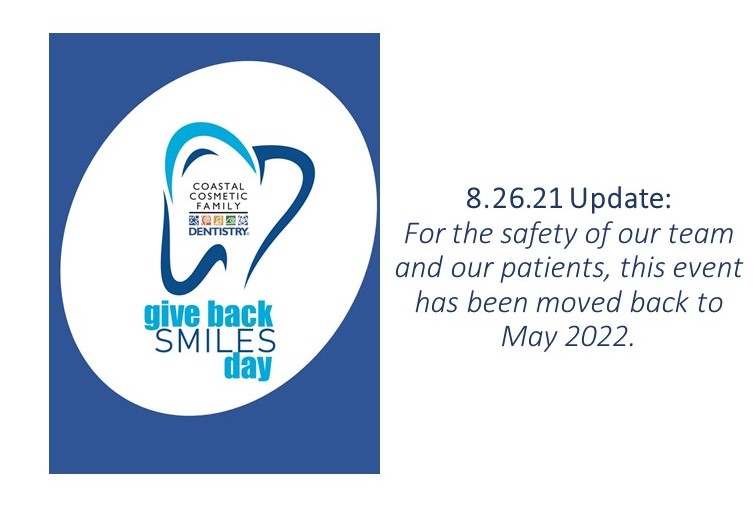 Event Update
Bolivia, NC – August 26, 2021
Coastal Cosmetic Family Dentistry announced today that the Give Back Smiles Day at the Bolivia office will be pushed back to May in 2022.
---
Original Post
Bolivia, NC – May 3, 2021 – Coastal Cosmetic Family Dentistry announced today that plans are underway to host their 9th annual FREE DENTAL DAY at the Bolivia office in late October. Each year the entire team of Coastal Cosmetic Family Dentistry provides over 200 patients with a free extraction, filling or cleaning.
To date, Coastal Cosmetic Family Dentistry has donated over $550,000 in free dental care to more than 1,600 Brunswick County residents through this annual event. Community Relations Director, Jackie Pappas, noted that "our team is eager to return this beloved event to our calendar in 2021". Dental services will once again be provided to the community for free on a first-come, first-served basis at their Bolivia office.
The doctors made the decision to move the date from May to October this year hopeful that it could be hosted safely at its usual capacity later in the year. "We love this community and this event" shared Dr. Aaron Wilharm, "when I walk across our parking lot in the wee hours the morning of the event and see so many people ready to help others, it warms my heart." Dr Darren Harrington stated that, "community service has been a challenge during the pandemic. Many non-profit organizations have not survived, and although the national program/non-profit dental day no longer exists, the need in Brunswick County is still there. In the eight years we've been hosting this event, it has taken on a very local identity with our practice, the transition to CCFD GIVE BACK SMILES DAY seems natural for us. One thing is for sure, we will try to help as many people as we can."
Details of the October event will be announced in late summer will be posted on our website SmileHereToday.com under the community tab. Thank you to all who have supported us in the past.