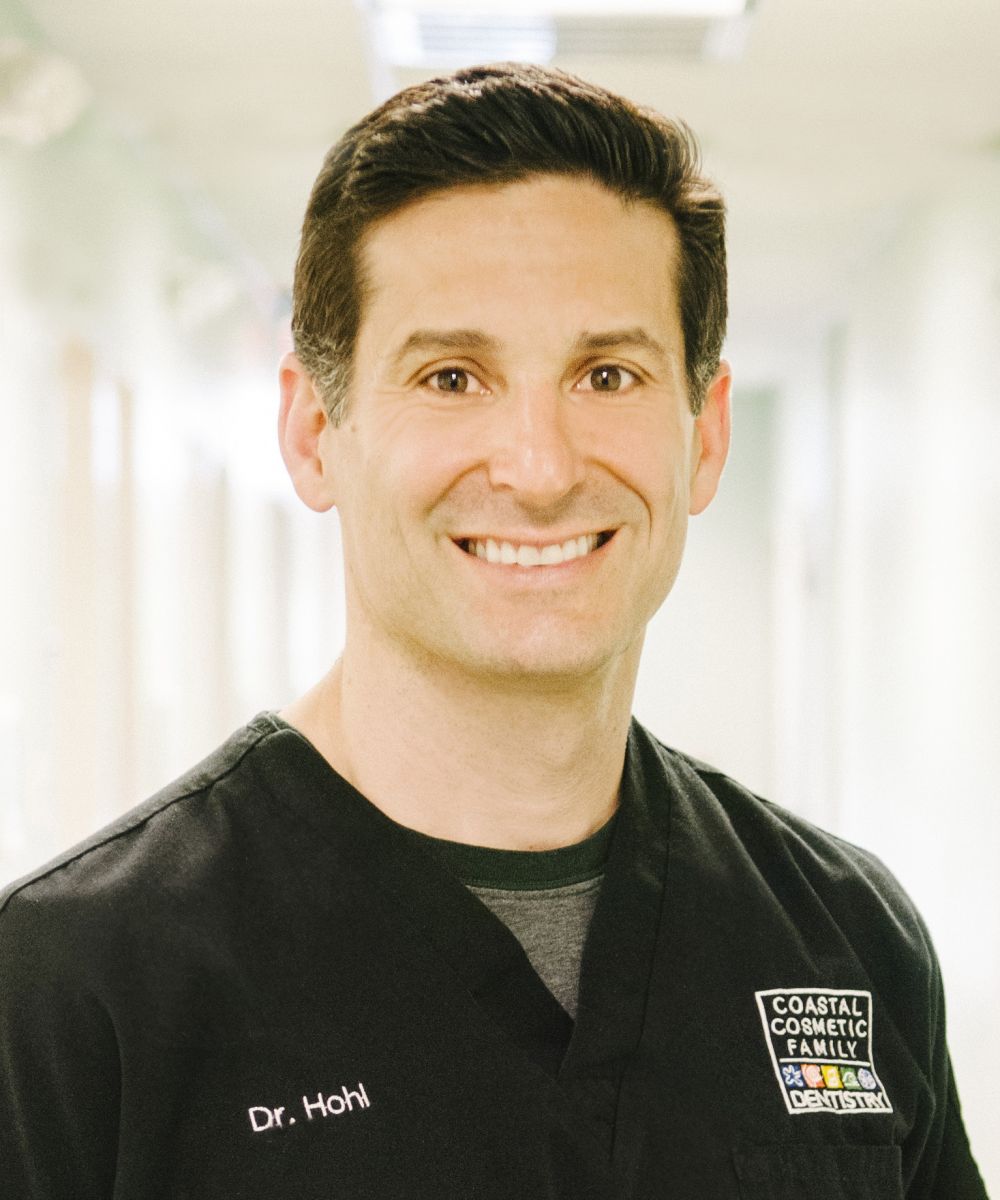 Dr. Gregory Hohl is a native of Easton PA which is an hour north of Philadelphia. He is married and has 3 middle school age children including twins.
Dr. Hohl first joined the Navy after completing his Doctor of Pharmacy degree at the University of the Sciences in Philadelphia. In 2002 he accepted a Navy scholarship to return to school for dentistry. He graduated from Virginia Commonwealth University in 2006 with honors.
Dr. Hohl continued his military career at Camp Lejeune, NC and deployed to Afghanistan with the 24th Marine Expeditionary Unit. Dr. Hohl left active service in 2010 but remained active with the Navy Reserves until his retirement in 2021 with the rank of Commander.
Dr. Hohl has pursued an extensive post-doctoral education. He completed a one-year Advanced Education Residency in General Dentistry (AEGD) as well as a one-year program in implantology. He is currently completing a course of study with the Koise Center for Dental Excellence in Seattle, WA that is over 200 hours of combined lecture and hands-on continuing education curriculum to expand his in-depth understanding of periodontics, biomechanics, functional relationships, and facial relationships.
He is a member of the American Dental Association, the Academy of General Dentistry, North Carolina Dental Society, the International College of Oral Implantologists, and is a Level 2 provider for the Six Month Smiles® System and the ClearCorrect Alignment System for adult orthodontics.
Dr. Hohl is most interested in helping his patients create and maintain a healthy smile that they will love for years to come.
When Dr. Greg is not at the office he enjoys running with his family, being active at his church and his children's school and spending time exploring Southeast North Carolina.