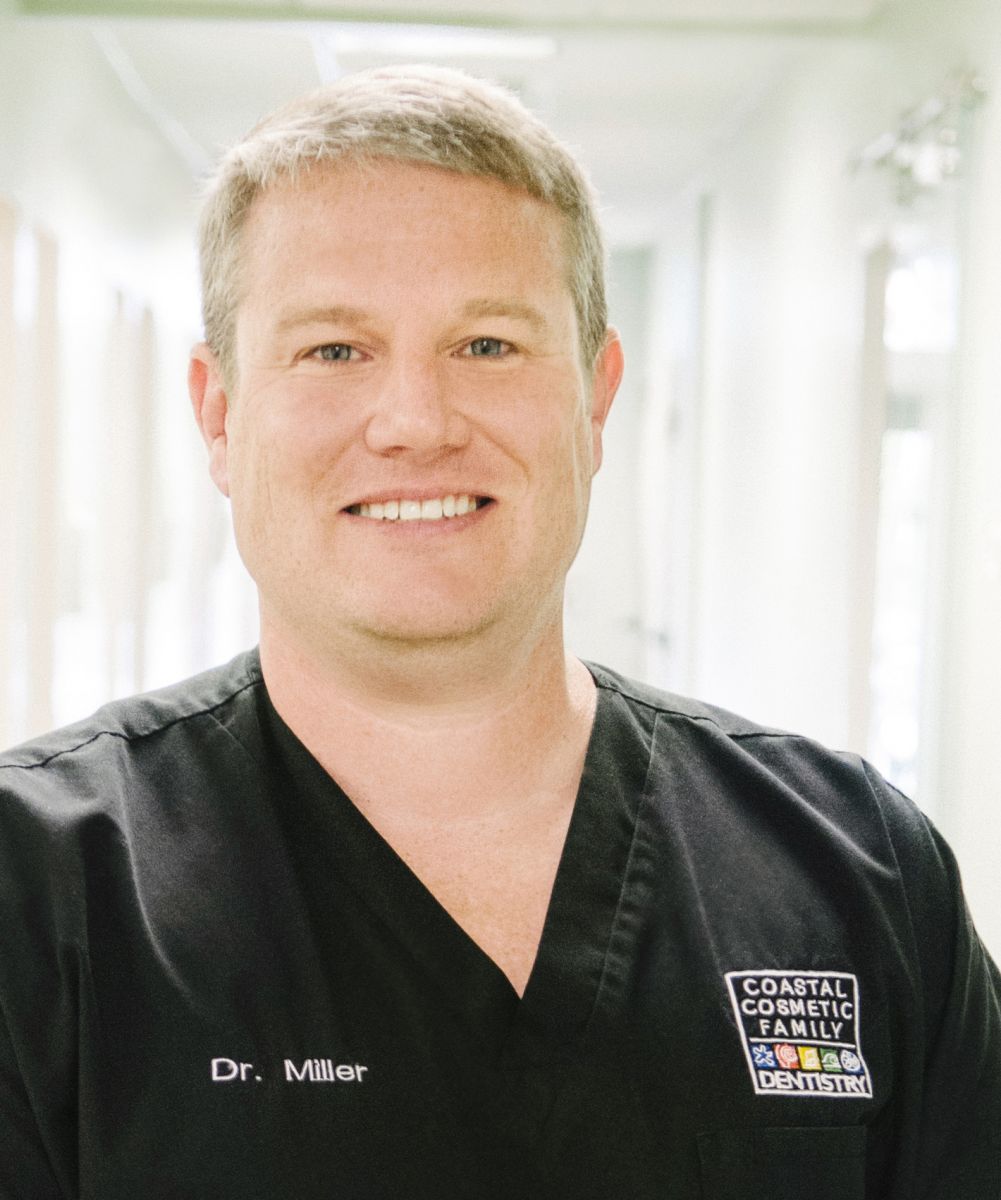 Dr. Matt Miller was born and raised in Morgantown, West Virginia. Upon graduating high school, he attended West Virginia University where he graduated Cum Laude with a BS in Dental Hygiene in 1995. Dr. Matt stayed true to his West Virginia University roots and eventually continued on to receive his Doctor of Dental Surgery degree in 2001. After graduating, Dr. Matt owned Very Gentle Family Dentistry located in his hometown. In his 8 years of practicing in Morgantown, Dr. Matt became proficient in all aspects of dentistry. He found cosmetic and implant dentistry to be the most fascinating and rewarding. Matt is a long time friend and fellow classmate of our very own Dr. Aaron Wilharm. He discovered Southport by his visits with Dr. Aaron and his family. In 2009, Dr. Matt joined the Coastal Cosmetic Family Dentistry® team.
Dr. Matt has always actively pursued continued education.  In 2012, Dr. Miller completed an 8 month intense implant continuum at the Triangle Dental Institute for Implantology. He has also achieved the highest level of certification to offer Invisalign services. He attends week-long courses at the Kois Institute of Seattle, WA on the latest advances in esthetics, implants and restorative dentistry through cutting edge continuing dental education taught by Dr. John Kois, a renowned doctor of Periodontal Prosthodontics. He has been a member of American Dental Association since 2001.
Dr. Matt is honored to participate in our two signature annual events, Dentistry From the Heart and Freedom Day. He volunteers during the year at the New Hope Clinic providing dental care to residents with limited access to care.
Dr. Matt and his wife Amanda have two wonderful daughters, Rylee and Sydney. The family lives in Southport and they love the quality of life in the area. In his spare time he enjoys spending quality time with his family, sports, fishing and being active in the community.