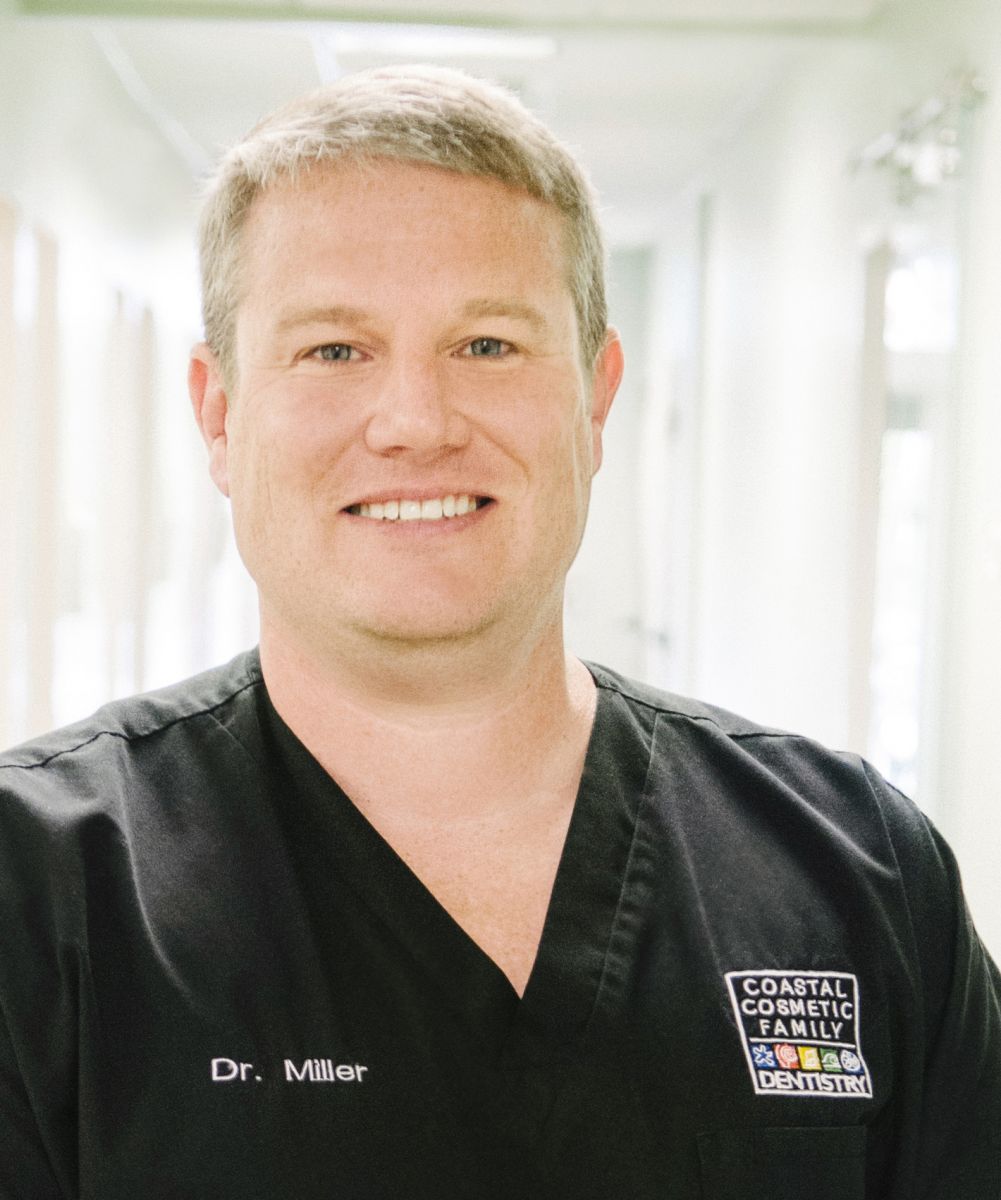 Dr. Matt is married to his beautiful and loving wife, Amanda. They have two wonderful daughters, Rylee who is 10 years old and Sydney who is 8 years old. In his spare time he enjoys spending quality time with his family, sports, and fishing.
Dr. Matt Miller was born and raised in Morgantown, West Virginia. Upon graduating high school, he attended West Virginia University where he graduated Cum Lade with a BS in Dental Hygiene in 1995. Dr. Matt stayed true to West Virginia University where he went on to receive his Doctor of Dental Surgery degree in 2001. Since graduating, Dr. Matt has owned and practiced at Very Gentle Family Dentistry located in his hometown. In his 8 years of practicing in Morgantown, Dr. Matt became proficient in all aspects of dentistry, finding cosmetic and implant dentistry to be the most fascinating and rewarding.
In 2012, Dr. Miller completed an 8 month intense implant continuum at the Triangle Dental Institute for Implantology. He has also achieved the highest level of certification to offer Invisalign services. He has been a member of American Dental Association since 2001.
Dr. Matt volunteers at the New Hope Clinic to provide dental services to low income residents.
Dr. Matt is a long time friend and fellow classmate of our very own Dr. Aaron Wilharm. He discovered Southport by his visits with Dr. Aaron and his family. In 2009, Dr. Matt joined the Coastal Cosmetic Family Dentistry® team. Since then, he and his family have fallen in love with Southport, they "love the quality of life here" and have found that with each visit "it became harder and harder to leave."