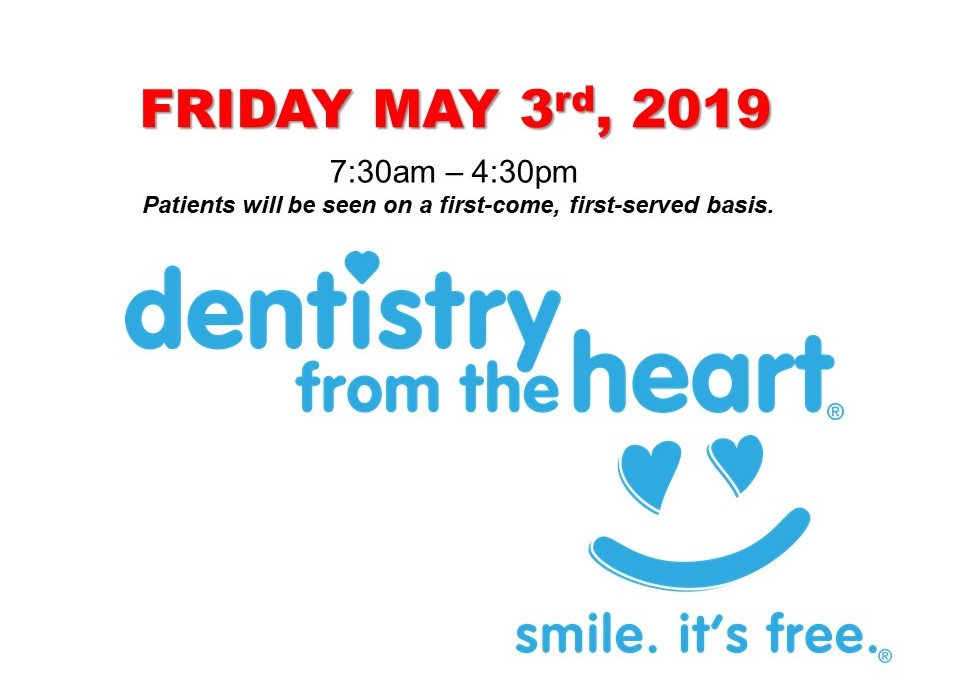 Join Coastal Cosmetic Family Dentistry on May 3, 2019 as they open their hearts to spread free smiles across Brunswick County. The event begins at 7:30 am at the Hwy 211 office at 3071 Southport-Supply Road, Bolivia, NC.
---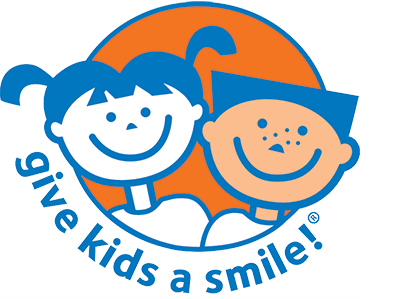 3rd Annual 'Give Kids A Smile' Event
Coastal Pediatric Dentistry is hosting its 3rd Annual 'Give Kids A Smile' Event.  Children in Brunswick County are invited to visit our Hwy 211 office for a teeth cleaning OR sealants, Free of Charge.  There will be a patient registration form (English or Spanish) to complete prior to being seen. Children will be seen by appointment only. This is a community event. Doctors, staff and many volunteers are donating their time to put a smile on your face! Free parking, light snacks, and beverages will be available with the support of local businesses.
Friday, February 1, 2019
8:00am – 5:00pm
Coastal Pediatric Dentistry
3071 Southport-Supply Road (Hwy 211 by Midway Road)
Bolivia, NC 28422
(910) 253-0006
The doctors at Coastal Pediatric Dentistry are committed to ensuring that the Brunswick County community has access to dental care. All youth ages 0-16 years of age are welcome (by appointment) at this event.
This free day of dentistry at Coastal Pediatric Dentistry is made possible with the support of local businesses, suppliers and volunteers. Visit our website for a full list of supporters.
Read the Press Release RSVP for This Event
---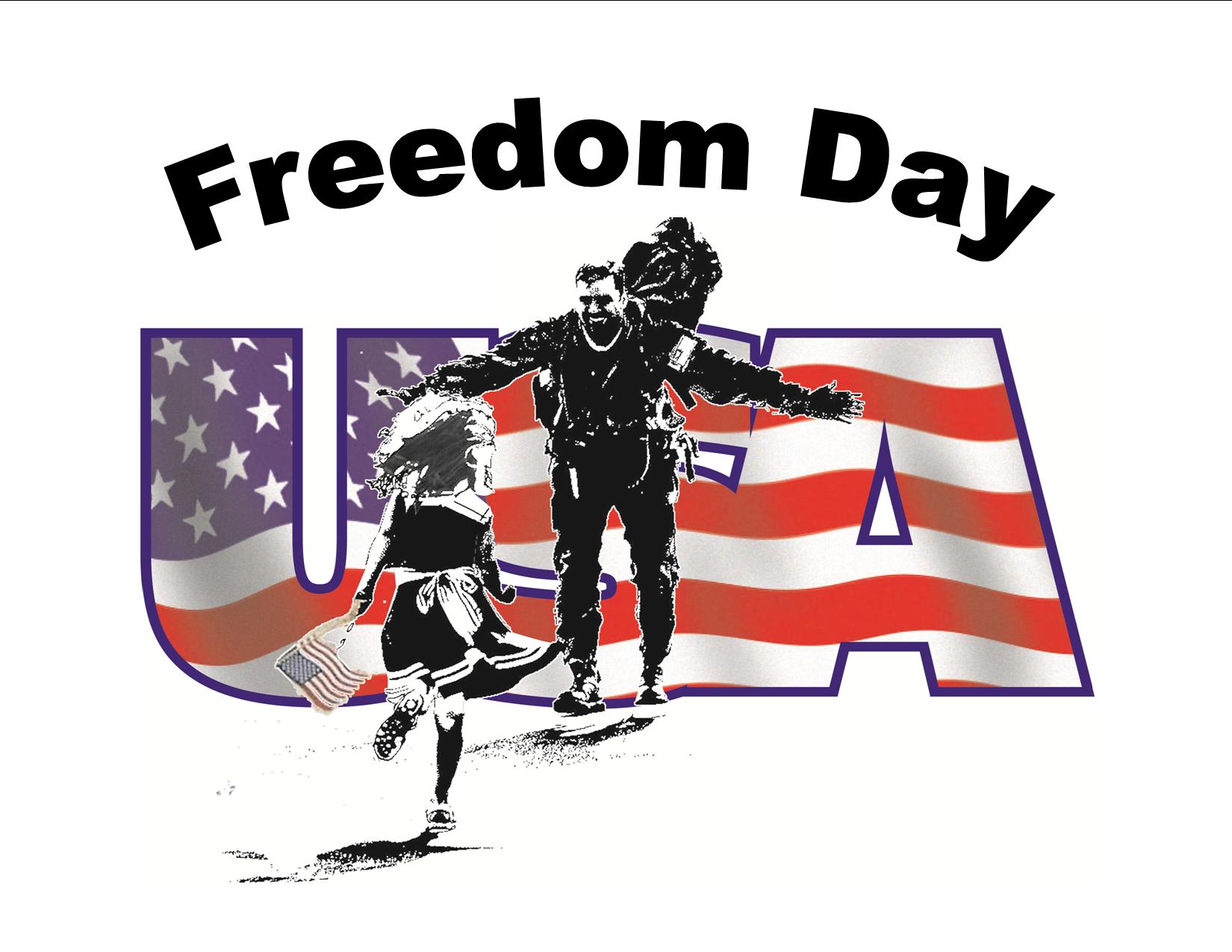 6th Annual Freedom Day 2018
Services by appointment only. One free service per person (cleaning, filling, crown or extraction. Veterans, active military or their dependents welcome. Registration begins October 1st.
Press Release | Business Flyer | Facebook Posts 1 2
---
7th Annual Dentistry from the Heart Event (2018)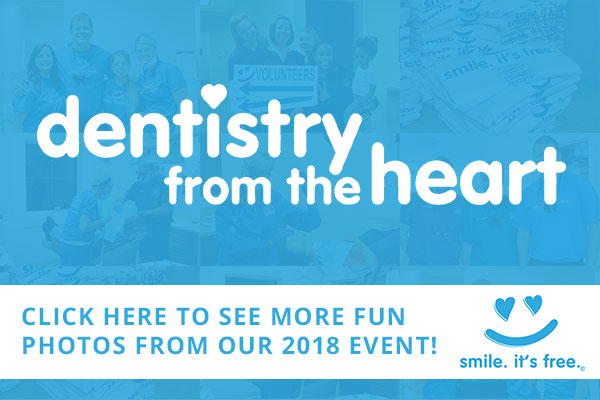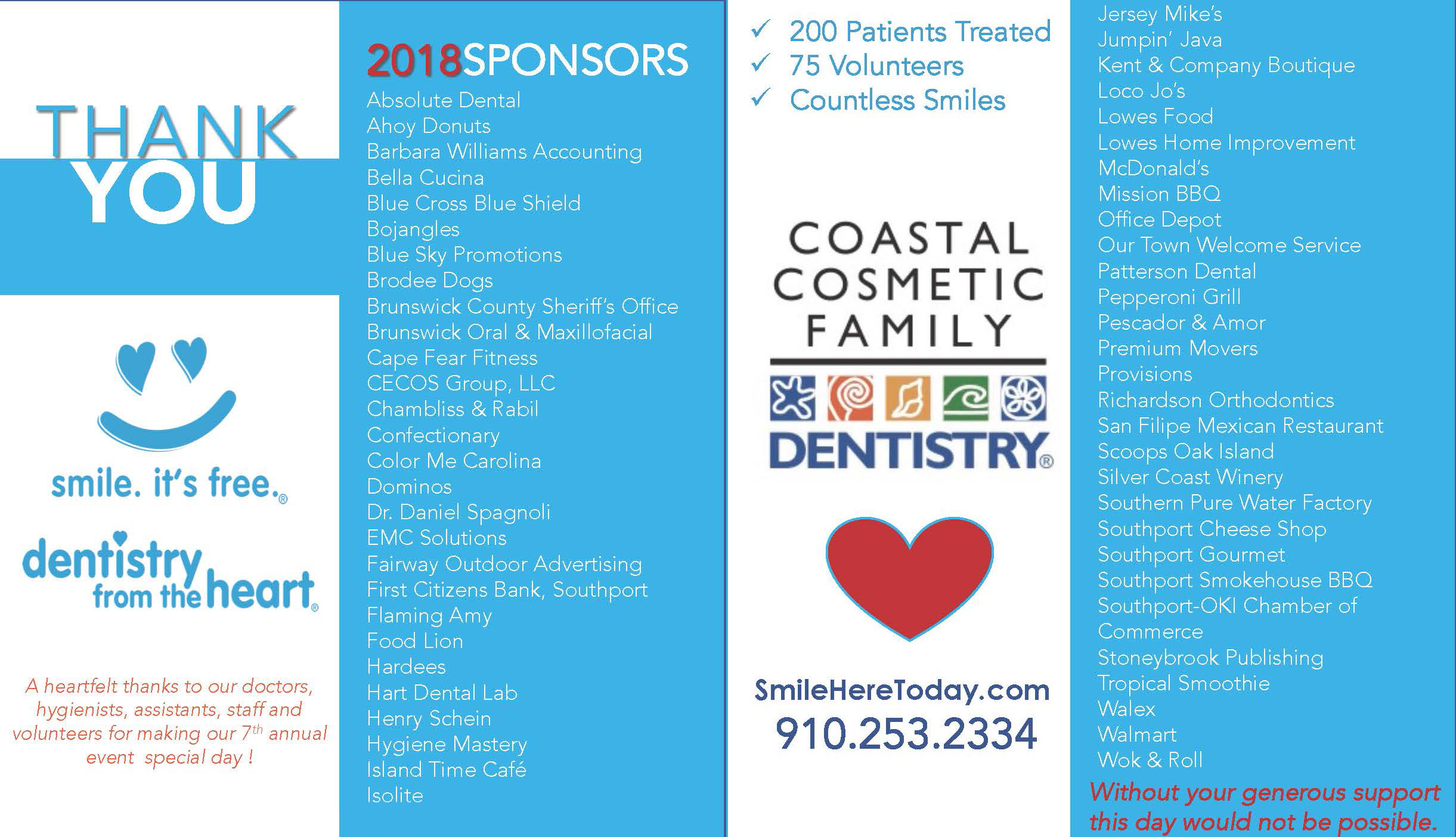 Coastal Cosmetic Family Dentistry hosted their 7th annual 'Dentistry from the Heart' event at their Bolivia office on Friday, May 4. Drs. Wilharm, Harrington, Miller, Hohl, Dobransky, Liu and the rest of the CCFD team provided free dental care for more than 200 patients on a first-come, first-served basis. As of 2018's event, CCFD had donated over $300,000 in complimentary dental services to Brunswick County Residents. To see videos about 2012's inaugural 'Dentistry from the Heart', please visit http://youtu.be/fDOq4enNnY8 and http://youtu.be/zy79ajSbvSg.
---
Red Nose Day (2018)
The CCFD team had fun celebrating Red Nose Day on May 24, 2018. The Red Nose mission is to end child poverty, and Red Nose Day is celebrated annually by thousands of people across America that purchase and wear red noses to raise awareness and funds for children in need. From 2015-2017, over 8 million children around the world had their lives changed through programs that work to keep children safe, healthy, and educated. Visit https://home.rednoseday.org/impact for mission updates. Will you celebrate with us next year?
---
2nd Annual Give Kids A Smile Event (2018)
---
---